Tyer Profile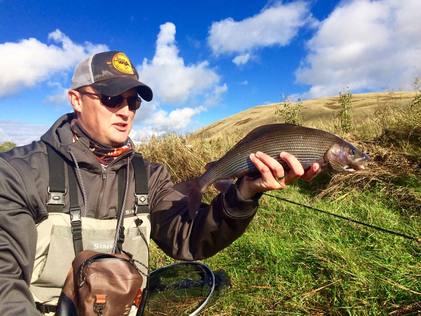 Aged 37...
Fly fished for 27years... Tied for 18years....
Motivated Competition Angler, & multi capped England International...
Troutline.ro Pro Staff
Flybox.co.uk Pro Tyer
SDFFA Team Fly Tyer
Fulling Mill Consultant
Iain Barr Fly Fishing Team Member.
A recent friend told me.... "Fishing.....it's in my blood"....
From the hustle and bustle of team and individual competition fishing to the solitude of river fishing waiting for that one special wild fish... I thrive and enjoy it all. Catching fish on flies that I've tied caps it all off. I enjoy tying for myself and tying for many competition and non-competition anglers around Europe.
Click on the images below to enlarge Carl's flies.
---