Tyer Profile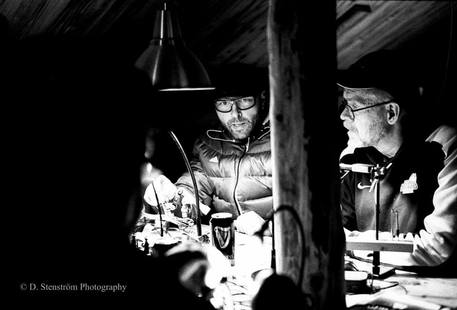 Markus Hoffman 710426
Live in the Swedish forests between Uppsala and Enkˆping with my two kids and Jenny K

I started fly fishing in 2007 and bought my first fly tying vise in 2010! In april 2011 I bought my Tiemco Vise II and thats when the tying started for real.
Right from the start I was intrigued by semi realistic and realistic flies made by tiers like Martin Rudin,Steve Thornton and Barry Ord Clarke .
After more or less good attempts of tying my own flies I got in contact with Martin Rudin through Facebook. He became my mentor and friend.
From that day my skills gets better every day.
I tye flies in all variations. From nymphs and dry flies to super realistic ones.
In early 2012 Swedish fly fishing legend Gunnar Westrin spotted my flies on Facebook and contacted the fly fishing magazine AOF.
I was offered a place in their fly tying pages. Now I am writing for FiN magazine. In late 2012 I quit my job as a building constructor and gave fly tying full focus.
In march 2013 I started my own company where I can sell my creations ìMarkusHoffman.comî
I have tied flies in England, Austria and Norway and in 2015 I will add Finland to that list.
In february I was voted Swedish flytyer of the year by the fly magazine "Flugfiske feber" (flyfish fever).
My first visit at the Fly Fest and I am really looking forward to it!!!

Click on the images below to enlarge Markus's flies.
---