Mick McShane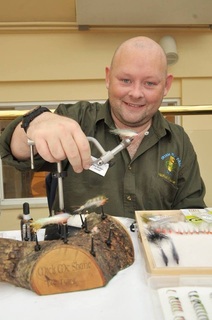 I am Mick Mc Shane, from Dundalk in County Louth and
I have been passionate about flytying from a very early age.
When my uncle Joe saw me tying flies with an old vice grips and some feathers from a pillow, he took pity on me and bought me my first fly tying kit. Some thousands of flies later here I am!
I don't really have a specialty as I tie all sorts of flies. Everything from 6/0 pike flies to size 24 f-flies have spat from my vice as some stage or another! Although I will admit to have a soft spot for tying traditional Irish wets!
When I'm not tying, I'm as likely to found wandering the shores of Carlingford Lough as I am drifting Lough Sheelin, or wading up the river Fane.
I love all kinds of fly fishing and I love to experiment with species not usually associated with fly fishing!
Click on the images below to enlarge Mick's flies.
---