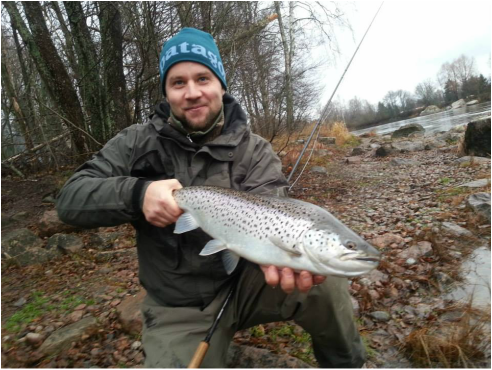 Greetings from Finland!
I have been fishing in many different ways since the age of 10. I tried fly fishing for the first time in 2005 and I have fishing with fly actively from the 2010. Nowadays I tie many flies every day to me and to sell also, mainly salmon and sea trout flies. My passion is for salmon and sea trout fishing in the rivers and I have been able to enjoy wonderfull moments with in this GREAT hobby. Tight lines for everyone :)!
My flies can be viewed
:
https://www.facebook.com/pages/SalmonSeatrout-Flies-Olli/533207233491637?ref=hl
I am very happy to be a part in Silverfishing team. You can check their high quality fly tying materials from this link:
---
---
Click on the images below to enlarge Olli's flies.