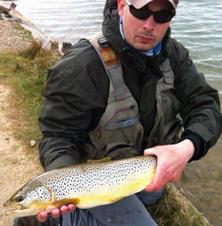 I have been fly fishing since the age of 7 and fly tying from the age of 10..

My father started tying and helped me from a very early age, mainly tyin flies for the rivers and stocked waters of the north east of England...

23 years on I still tie as much today. I specialise in Competition flies, river flies and Buzzers, but can tie anythig from saltwater to salmon flies.

I was lucky enough 2 years ago to become part of the Deer Creek Family and now enjoy tying at various shows..
​
​
Click on the images below to enlarge Andy's flies.
---