Tyer Profile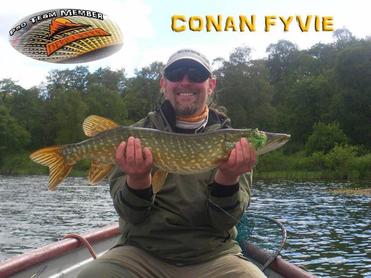 Conan Fyvie (yes it is my real name).
I'm 45 but am obviously young at heart and much better looking than my age suggests and I have been fishing from a very early age, 4 or 5 I believe.
Fly fishing from the mId 80's in south Africa (where I grew up) My mentor, my dear late father was my inspiration and I'm still as keen now as I ever was.
Some of my favorite and most deadly flies are named after him!
My favorite quarry is wild brown trout preferably fishing for them in the remote hill lochs in the highlands and islands of Scotland.
I have been tying flies since about 1994 and would say my forte is traditional wets. Predominantly Scottish and Irish flies!
I am also a proud member of the Deer Creek pro team.
---
---