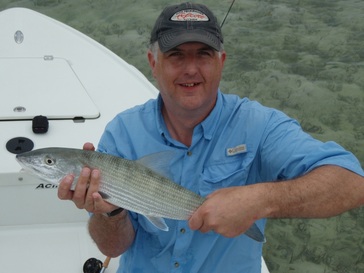 Living on the North Staffordshire and Derbyshire border I began fishing at the age of 11 on the River Manifold and soon developed an interest in fly tying. At the age of 14 I won the junior section of the "Trout and Salmon Magazine Fly Tyer of the Year" Competition.

I am a committee member and past Secretary of Leek & District Fly Fishing Association which manages sections of the River Dove and its tributaries, including areas made famous by Isaac Walton.

I qualified as a GAIA casting and fly dressing instructor in 1996 and gained the APGAI qualification in fly dressing in 2004.

I have regularly demonstrated at the British Fly Fair International and many other fishing and country fairs both in the UK and abroad and participated in the BBC Radio 4 program The Philosopher, Fish and the Dove" on the 350th anniversary of the publication of "The Complete Angler".

I specialise in tying small river flies but also enjoy all aspects fly tying and more recently flies for use in saltwater.

For the last 15 years I have been able to spend some time fly fishing in saltwater for bonefish / tarpon in many destinations, including Bahamas, Cayman Islands, Cuba, Mexico, Turks, and Florida.

For freshwater fishing I have been able to fish in the Campbell River area on Vancouver Island, Canada.

---