Dai Jones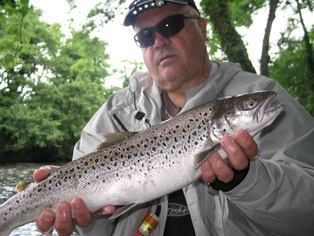 I am from Swansea South Wales, and been tying from the age of 9 years old. I am 63 on the 5th May of 2013.so that is 53 yrs of tying. I tie sewin(sea trout), salmon, bass and pike flies.
I tend to tie at many shows around the UK, as well as my love for tying flies. I really enjoy my sewin fishing at night with a fly, on the river Towy. SW Wales but also fish a number of other rivers in south Wales, plus also love my saltwater fly fishing for Bass.
I will fish for any fish on a fly, and have fished many counties around the world. with a fly rod, I also have a blog, showing my fishing and fly tying. plus a step by step section on how to tie flies. The site is
daijonesflies.blogspot.co.uk



Click on the images below to view Dai's flies.
---